Our ambulances are one of the most critical components to the successful operation of our business. Vehicles need to be reliable in order to maintain timely responses to the communities we serve. In order to accomplish this, American Professional Ambulance utilizes an effective and well-monitored preventative maintenance program.
American Professional realizes the impact regular maintenance has on the overall quality and delivery of pre-hospital care in the field. Therefore, American Professional adheres to a strict and extensive preventative maintenance program. This program consists of daily inspections, paper documentation, management oversight and scheduled preventative maintenance. American Professional utilizes only certified "ASE" mechanics for all preventative maintenance and repairs.
For any emergency response team, arriving on scene quickly is critical. We use Rescue Net Navigator from ZOLL, a Mobile Data Computer (MDC) that provides our crew with incident information as soon as it is dispatched, allowing them to move quickly and arrive on scene. A visual map and accurate turn by turn directions are provided as vehicles navigate to the scene. The combination of these two features ensures that we are providing the fastest possible incident response.
Measuring our system's on-time performance is also important for ensuring that we are providing great customer service. Collecting incident timestamps is important for maintaining a high degree of data accuracy. Because our navigator is fully integrated with Rescue Net Dispatch, communication of all vital incident information and the collection of timestamps are done electronically. By minimizing the need for radio communication, you eliminate miscommunications. By utilizing electronic communications of trip information and map based route generation, we have the tools that are needed to make our organization operate more efficiently and decrease response times.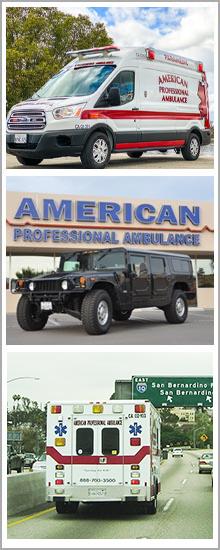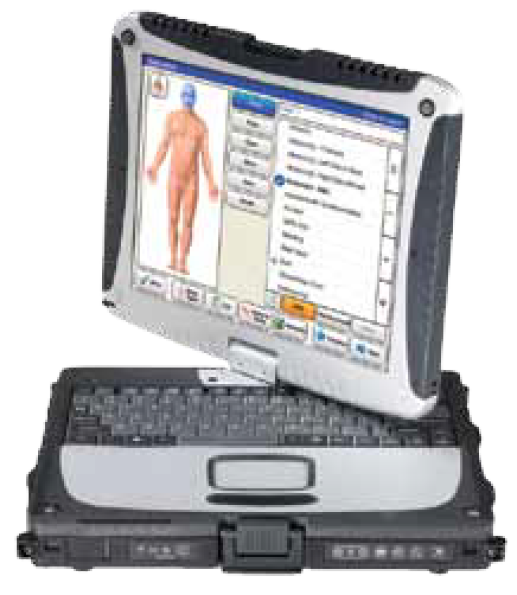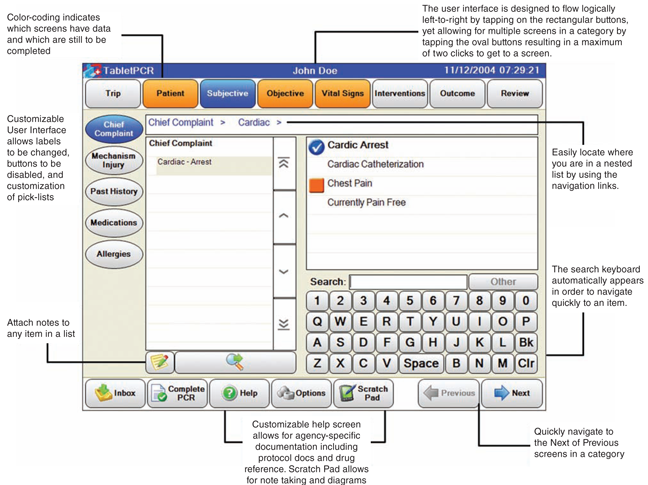 The most complete electronic patient care reporting system that fits any budget
RescueNet ePCR from ZOLL is a pre-hospital patient care data collection and reporting application that is NEMSIS Gold compliant. Designed for speed and accuracy, RescueNet ePCR, assists medics in quickly generating complete, real-time electronic patient care reports in a mobile environment.
The true benefit to data management is in the integration. RescueNet ePCR integrated with RescueNet Dispatch, ZOLL¹s X Series Monitor/Defibrillator, and RescueNet Billing allows you to track and trend patient data from dispatch through discharge.  When true data integration is in effect, your organization runs more efficiently, patient outcomes improve, and the billing process is sped up.
About RescueNet ePCR:
Intuitive – collect patient data in the same order you care for the patient
Friendly – easy-to-use and requires minimal training
Customizable – customize buttons, fields and drop-down menus to make data capture easy
Smart – make sure reports are complete the first time through mandatory fields
Scalable – whether you are adhering to reporting requirements or you are tracking and analyzing your pcr data to improve patient outcomes, we have a solution for your needs
Integrated – patient care is just one stop on the patient's journey. Track your patient data from dispatch through discharge through integration with RescueNet Dispatch, ZOLL X Series, and RescueNet Billing
ESO Scheduler is an extremely flexible and scalable web-based employee scheduling software solution that makes scheduling easy, intuitive and cost-effective. With a wide range of options and settings, ESO Scheduler Plus becomes a fine-tuned employee scheduling machine addressing your specific needs. It is ideal for public service organizations like EMS operations, fire and police departments, 911 dispatch agencies and hospitals.
ESO Scheduler is the reliable, industry proven workhorse of the ESO family of products and provides your organization with the highest level of user-friendliness, reliability and peace of mind for all your staff needs.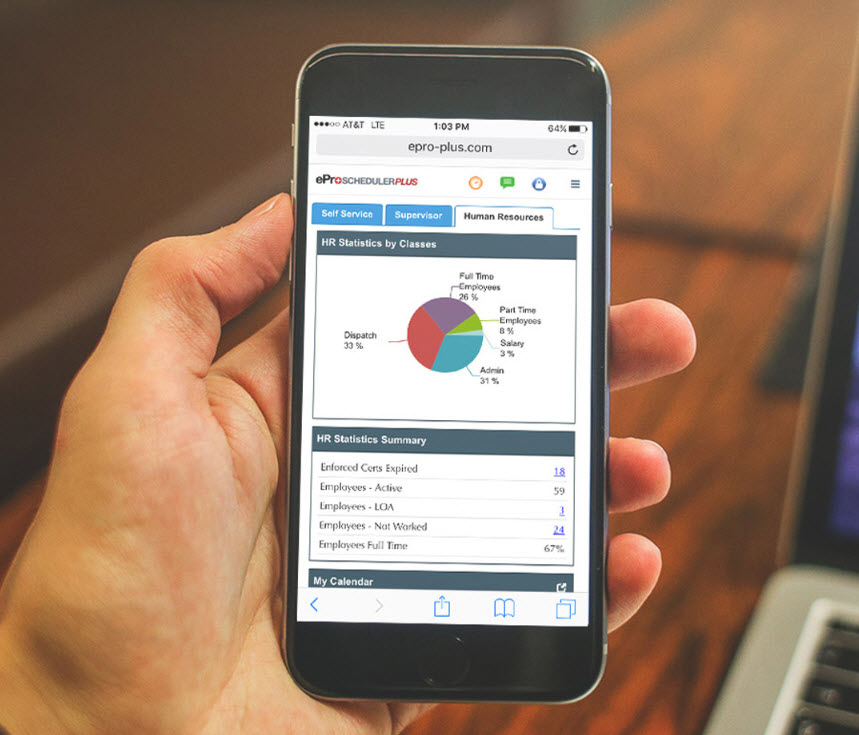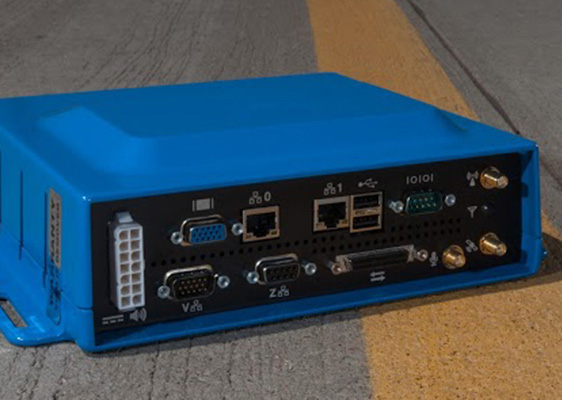 Emergency vehicle crashes don't just affect the emergency response organization, they impact the entire community. Crashes cause delayed response times, can adversely affect patient outcomes and can damage your reputation within your community.
Road Safety is a proven solution that helps reduce aggressive driving and increase driver awareness. The system monitors driving performance and provides proactive audible feedback, resulting in immediate driving improvements. This leads to a dramatic reduction in the frequency and severity of accidents.
With Road Safety, emergency responders arrive on the scene safely, the patient experience is improved and the community at large is safer.
RescueNet Resource Planner
RescueNet Resource Planner is a powerful tool for demand-based deployment of personnel and resources, balanced with service level agreements and financial goals. Industry leaders use Resource Planner to improve unit hour utilization (UHU) and crew satisfaction, and dramatically decrease scheduling effort and costs. Improve compliance and increase transport revenues with accurate deployment of your resources.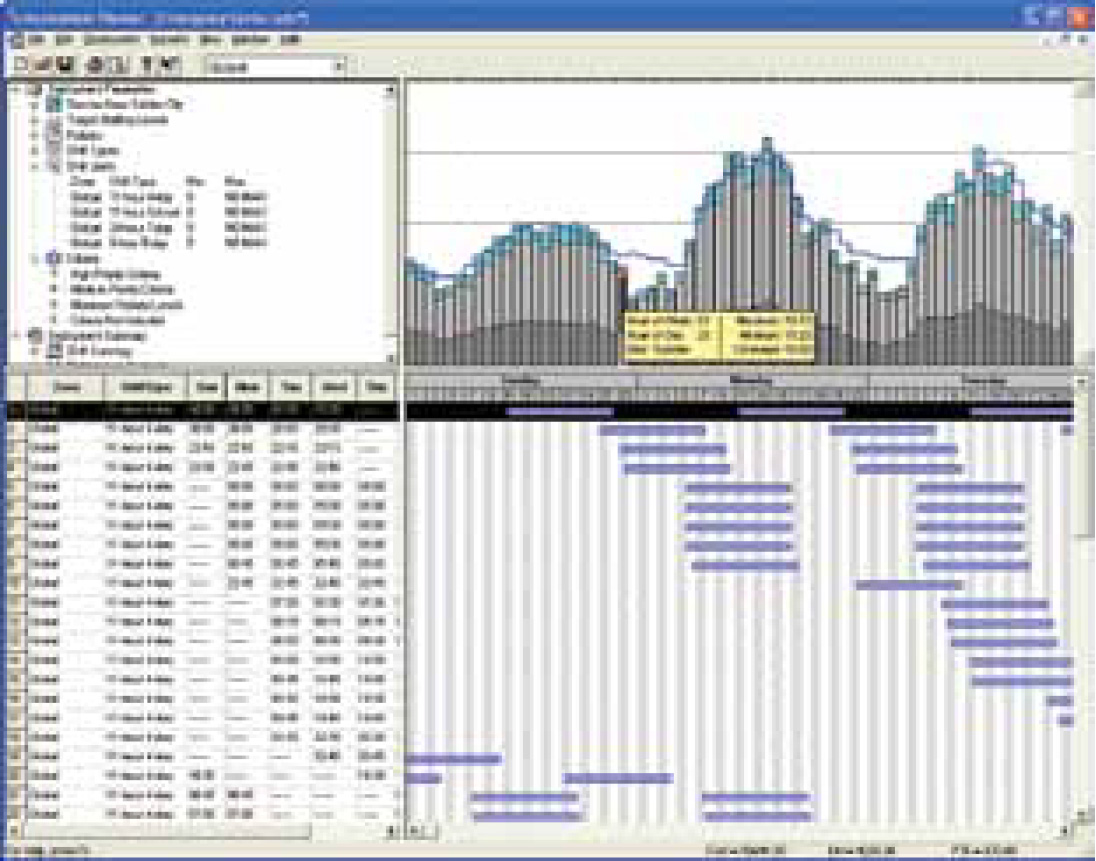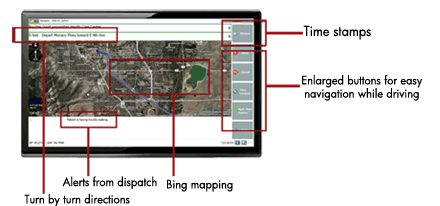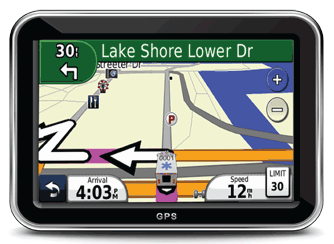 RescueNet Navigator from ZOLL provides electronic two-way communication between dispatch and crews to ensure that critical information is communicated accurately and in real-time. Navigator also tracks crew status by activity time and location while providing routing guidance. Time stamps are automatically logged and sent so there is an accurate recording of events as they happen. If Navigator loses internet connectivity and goes into offline mode, time stamps are saved and automatically sent when connection resumes. This ensures that no matter where you are, your information is accurate. The Navigator user-interface is intuitive and easy to learn. Critical buttons are enlarged making important information and actions easily accessible. Instant visual notifications alert the crew when new information is sent, keeping them constantly informed and eliminating the possibility of vital information being missed on a radio call.